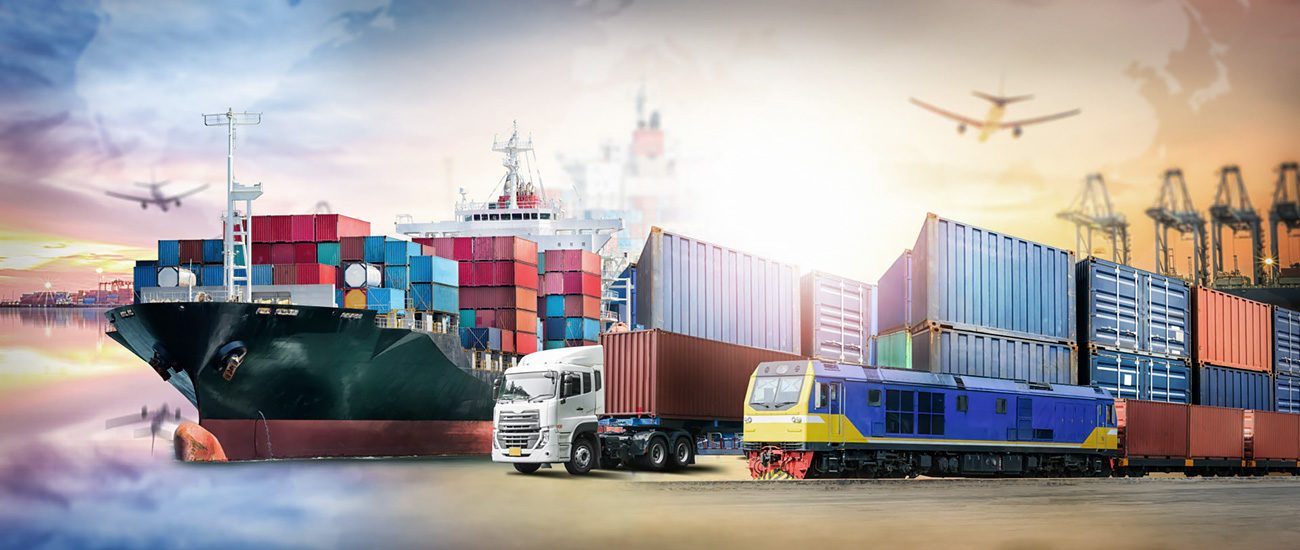 Transportation
A moving non-controlled environment is a challenge for any electronics. Our power solutions for transportation are well prepared for this.
The transportation industry is enormous, encompassing everything from municipal bus, subway, and commuter-train systems that get people to and from work and school, container ships that transport goods from port to port all around the globe; from the rail and trucking networks that move those containers across states, countries, and continents and many more requiring efficient and reliable power solutions. Powerbox has more than 40 years' experience in designing and delivering transportation power supplies for applications in railway, marine and automotive. From watt to multi kilowatts we are able to design and supply the most efficient power solution to your application.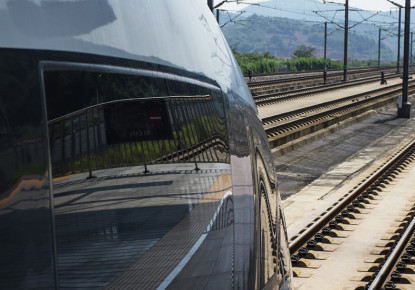 A moving non-controlled environment is a challenge for any electronics. Our power solutions for Railway are well prepared for this.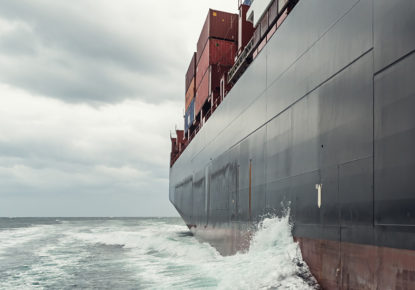 Our power solutions for marine are designed to comply and to guarantee sustainable power to any of your applications.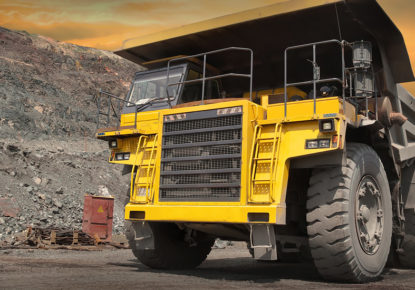 The industrial automotive industry comprises a large segment of diverse applications such as buses, trucks, industrial vehicles, mobile machinery etc.
Quality assurance and follow-up
Quality is an integrated part of everything we do. Our design process includes extensive testing, internal as well as external. Tests are also frequently run by our customers in their respective applications. In addition to the information we gain by tracking repairs and service requests, we also do regular quality follow up together with our customers, all to ensure a long and trouble-free life for our products.
Powerbox is also certified by DNV according to ISO-9001:2015.
Caring for the environment
At Powerbox we take an active role in protecting our
environment. Our contribution includes:
→ Streamlined solutions and lean design using fewer components reduces material used. RoHS, WEEE and REACH are among the standards governing choice of materials.
→ High efficiency reduces energy consumption both directly by reducing losses and indirectly by reducing the need for cooling.
Energy efficient transportation and well developed use of online meetings are important elements in our determination to meet or exceed international standards by sustaining ISO-14001 compliance or the equivalent.
Read more about how we work with sustainability
Get in contact with a Transportation power supplies specialist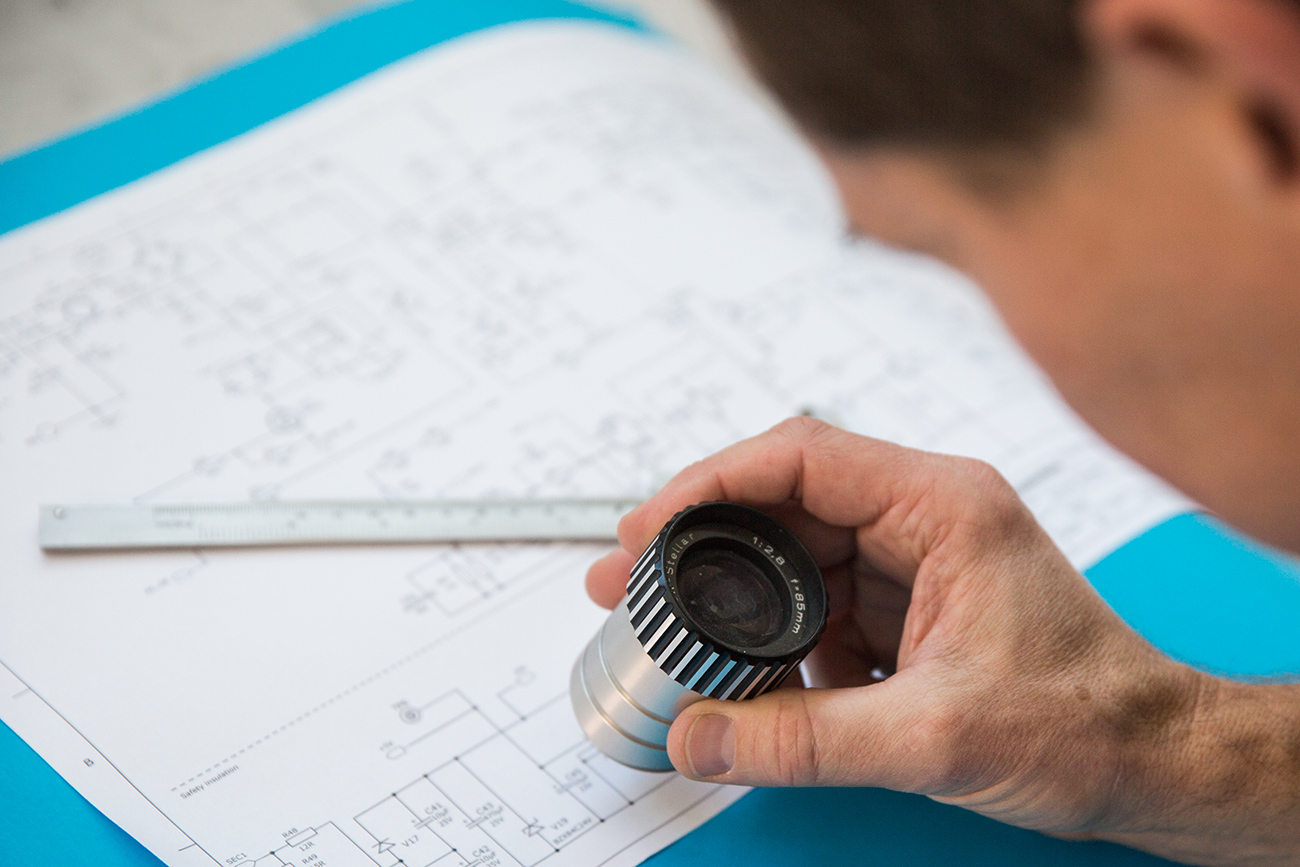 We lean confidently on over 40 years of experience and subject matter expertise to identify the best means of solving every particular power conversion challenge. Please contact a power conversion specialist with your need today.

DC/DC Quick Solution Guide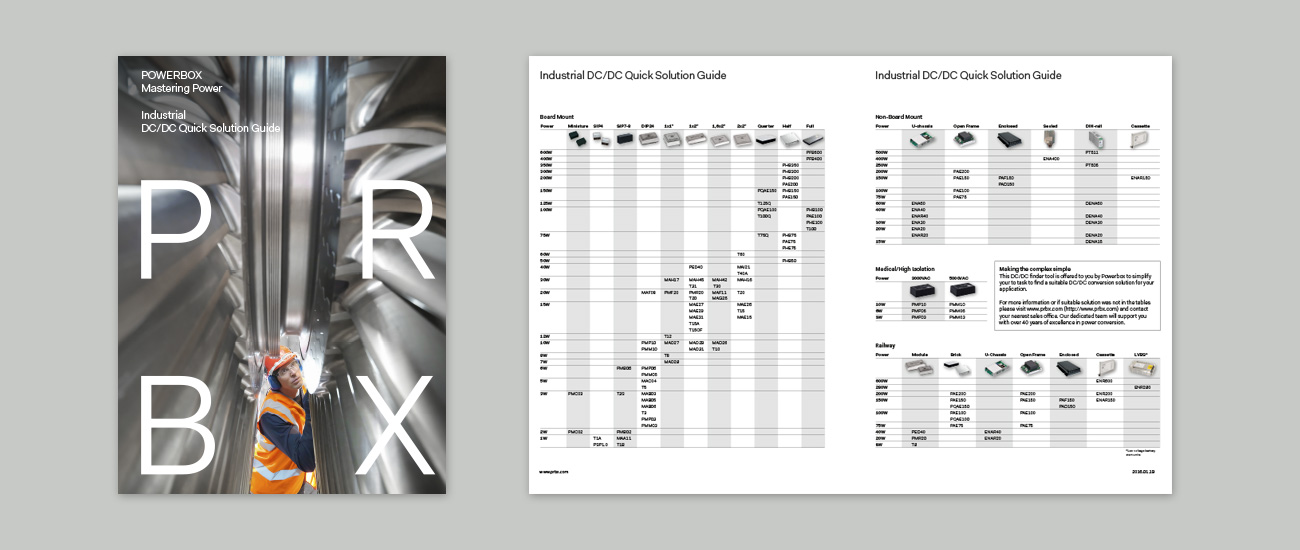 Product examples
Case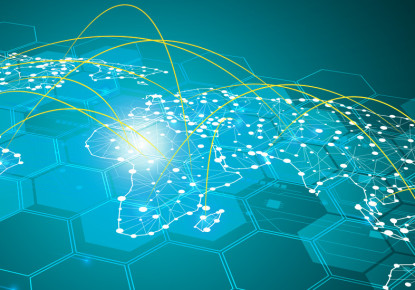 Underwater cables for internet traffic covers long distances and repeaters amplify to keep speed, this demands highly reliable power supplies.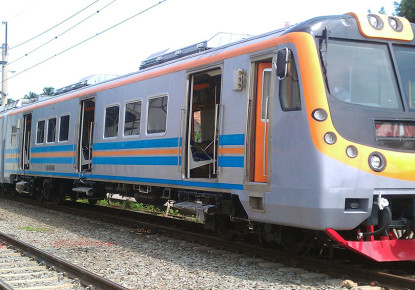 A customer was updating a series of regional trains and needed battery charging and dc supply, that were to operate in a tropical climate with natural convection cooling.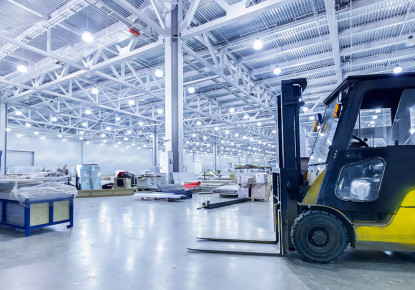 Powering a PC from a fork lift propulsion battery involves electrical as well as physical challenges…
Related articles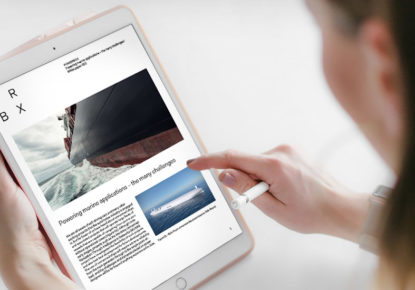 Curiosity and the sharing of knowledge regarding new technologies is part of Powerbox's DNA, with the ultimate goal of providing you with the most efficient power solutions for your demanding applications.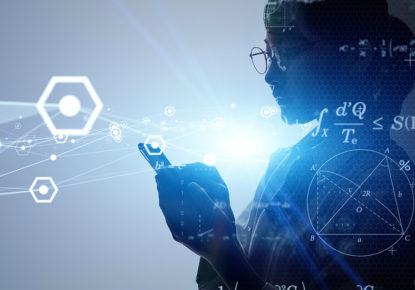 As presented by Powerbox (PRBX) at the 2020 Electronica Power Electronics Forum, the history of the power industry is fascinating and one full of amazing, genius-level engineers who have made power solutions more efficient, lighter, smarter and much more.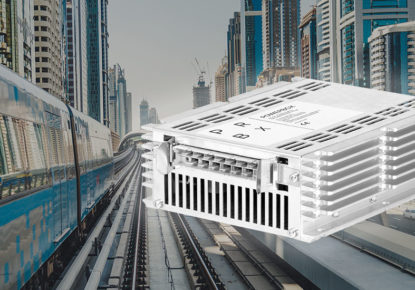 Powerbox has announced the release of its new high efficiency 750VDC input DC/DC converter for light-rail and industrial applications.