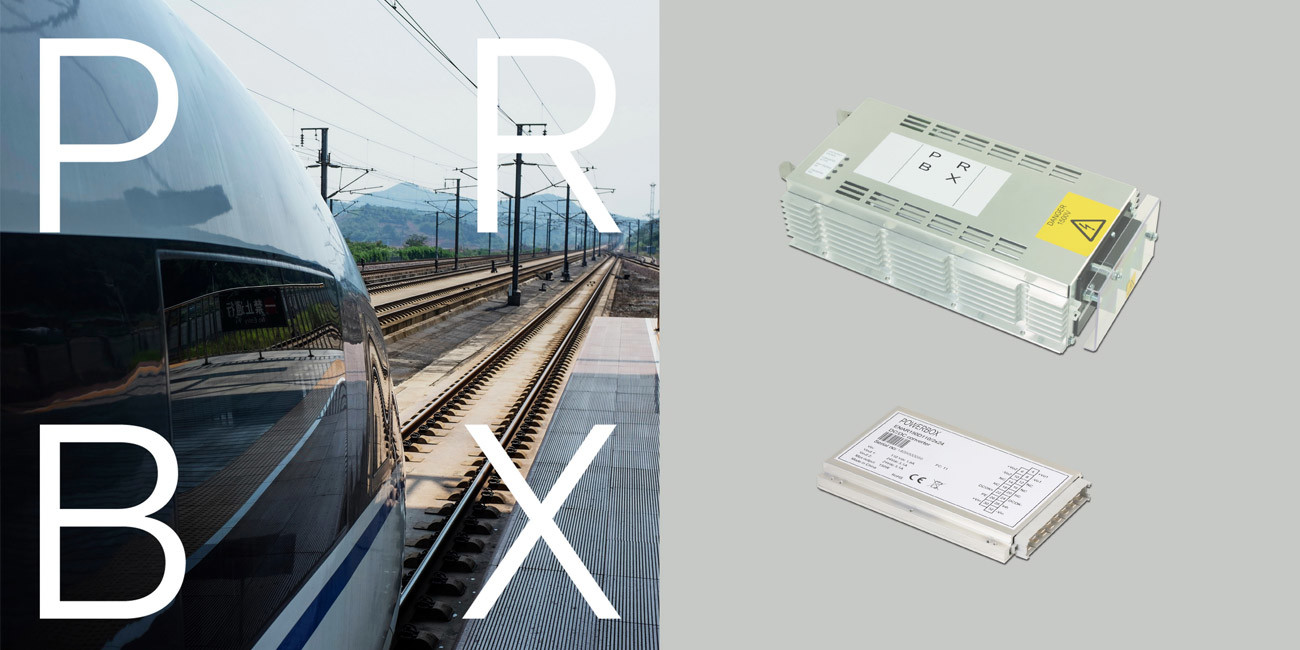 Flexible platform for Low Battery Voltage Start unit presented at InnoTrans
Published July 11, 2016
The Powerbox Group, one of Europe's largest power supply companies and a leading force in optimizing power solutions for demanding applications, announce that they will showcase a new series of advanced products and technologies for rail applications at InnoTrans 2016. Designed to reduce time to market and meet specific rail industry requirements, the new technology platform developed by the Powerbox group is extremely flexible to adjust to performance and parameters quickly. First to benefit from this new technology concept is the Powerbox Low Battery Voltage Start Unit which will be presented at Innotrans.
Used to supply on-board electronics equipment when the main battery is below the minimum operating voltage, the Low Battery Voltage Start unit (LBVS) becomes a very important element of the power system, blending the knowledge of high voltage power conversion topologies, safety requirements and optimized power management.
Taking power from the traction-voltage line (700 VDC to 1500 VDC) the LBVS converts the high-voltage to an intermediate bus voltage of 110 VDC and guarantees a stable voltage from a period of 2 seconds up to 60 minutes and sustains a peak current specific to the application, making each LBVS unique to its environment. Connected to the traction-high-voltage line, the LBVS must comply with high safety isolation and has been designed with this consideration in mind. Extension of the ENR280, the new Powerbox ENAR-LBVS platform has been developed to meet such a complex requirement, shortening time to market for customers designing new equipment or modernizing existing trains.
"Modern equipment embedded in trains require a specific power-up sequence (e.g. checking IGBT isolation, gate activation, security checks) which is done by a computer powered from an auxiliary battery. Due to some equipment or isolation breakers not always turned off, the auxiliary battery can discharge down to its safety level" said Martin Fredmark, VP Product Management. "Without proper LBVS, it is not possible to start the train, making this unit very important for safe operation"
LBVS is one of a number of products and solutions where, for the first time, Powerbox and EPLAX (acquired in April 2016) have joined forces, resulting in a joint solution for railway applications such as Rolling Stock (Propulsion systems e.g. IGBT control, brake control, computers) ; Drivers Cabin (e.g. power displays, communication systems) ; Travelers cabin (e.g. AC power for charging, information displays, entertainment systems) ; Bistro (microwaves, coffee machines, cash registers, side-computers) ; Battery charging and system power generation ; Charging devices for electrical motor starting ; Brake magnetizing in towing applications ; Zero volt start applications , Signalling and Track Side applications (e.g. Level Crossing controls ; Signalling Control Systems).
Based on more than 50 years expertise in the railway industry, the Powerbox Group will share ideas and visions on new technologies for demanding rail applications and present the latest generation of standard power modules such as the ENAR150D and future products to power 2020 modern rail and transportation vehicles.
Meet the Powerbox Group and discover more about our new technology at Innotrans 2016 – Hall 17 / 102.
Low Battery Voltage Start unit ENR280
www.prbx.com/product/enr280d1500-series/
DC/DC ENAR150D
www.prbx.com/product/enar150d-series/
About Powerbox
Founded in 1974, with headquarters in Sweden and local operations in 15 countries on four continents, Powerbox serves customers around the globe. We focus on four major markets – industrial, medical, railway and transportation, and defense – for which the company designs and market premium quality power conversion systems for demanding applications. Our mission is to use our expertise to increase our customers' competitiveness by meeting their entire power needs. Every aspect of our business is focused on that goal, from the design of the advanced components that go into in our products to our customer service. Powerbox is recognized for technical innovations that reduce energy consumption and the company's ability to manage the full product lifecycle, minimizing environmental impacts.
For more information
Please contact Patrick Le Fèvre, Director Marketing and Communication
+46 (0)158 703 00
marcom@prbx.com
Download the press release as PDF:
PRBX_InnoTrans_LBVS_EN_PR_2016-07-11 (English)
PRBX_InnoTrans_LBVS_DE_PR_2016-07-11 (German)
PRBX_InnoTrans_LBVS_SP_PR_2016-07-11 (Spanish)
PRBX_InnoTrans_LBVS_DK_PR_2016-08-03 (Danish)
PRBX_InnoTrans_LBVS_CN_PR_2016-07-15 (Chinese)