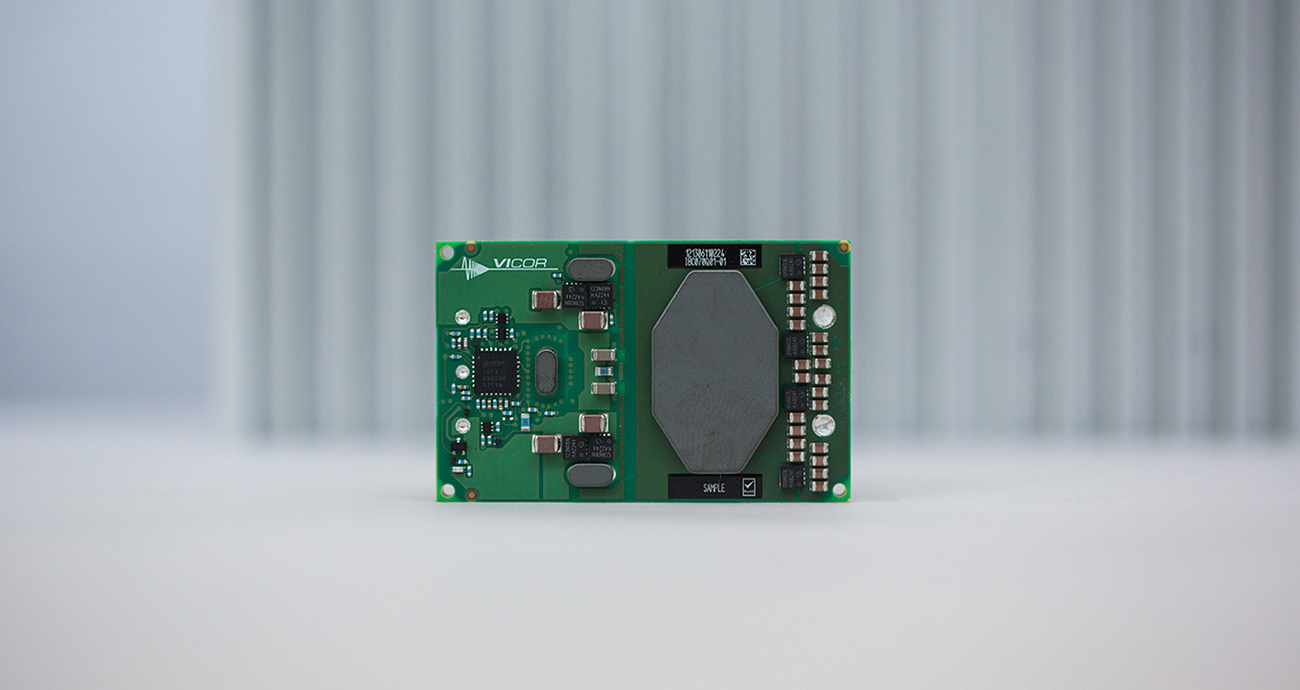 Vicor and Powerbox strengthen Distribution Partnership in Europe
Published April 22, 2014
Vicor and Powerbox, Europe ́s leading power distributor have signed a long-term partnership agreement for Pan European Distribution. Powerbox will focus its expert power systems sales and application engineers on demand creation for Vicor's new ChiP and SiP- based power components. The pan-European agreement extends Powerbox's markets to also include Germany, Belgium, Luxemburg and The Netherlands.
"We are very excited about the opportunity that Vicor has given us", says Martin Sjöstrand, CEO of Powerbox International, "This agreement is in line with our focus of representing technology leading power companies on a pan-European basis. Vicor ́s high density power component solutions from AC to point-of-load are truly leadership products."
"Vicor is investing heavily in growing our European market presence and market share. This requires a robust ecosystem of sales representatives, distributors and Vicor power experts working together to help customers get the most value and performance out of their power system designs," said Felice Caccavale, VP EMEA, Vicor. "The new ownership and long-term targets of Powerbox are aligned with our aggressive growth strategy and strengthening our partnership will give us a clear advantage in the competitive European market."
About Powerbox
POWERBOX, founded in 1974, is one of Europe's largest power supply companies. With the headquarters in Sweden and local operations in 15 countries on four continents POWERBOX serves customers around the globe. With its extensive competence, experience and product range POWERBOX combines the roles of power consultant and supplier, enhancing its customer's competitiveness by suggesting and supplying optimized power solutions.
About Vicor Corporation
Headquartered in Andover, Massachusetts, Vicor Corporation designs, manufactures and markets innovative, high- performance modular power components, from bricks to semiconductor-centric solutions, to enable customers to efficiently convert and manage power from the wall plug to the point of load. Complementing an extensive portfolio of patented innovations in power conversion and power distribution with significant application development expertise, Vicor offers comprehensive product lines addressing a broad range of power conversion and management requirements across all power distribution architectures, including CPA, DPA, IBA, FPATM and CBA. Vicor focuses on solutions for performance-critical applications in the following markets: enterprise and high performance computing, telecommunications and network infrastructure, industrial equipment and automation, vehicles and transportation and aerospace and defense electronics. www.vicorpower.com
---
Powerbox International AB
PO Box 148
SE-646 22 Gnesta
Tel +46 158 70 300
info@prbx.com
www.prbx.com